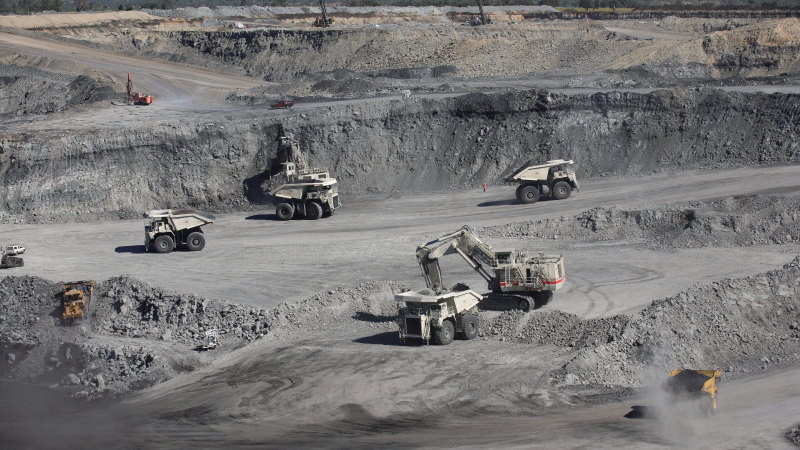 It will help the state pay for critical infrastructure and the record $23.6 billion in health spending commitments contained in the budget.
The state's 15 per cent coal royalty will increase to 20 per cent when coal prices reach $175, 30 per cent at $225 and 40 per cent at $300.
"Each of these new tiers applies only on the margin, so at a coal price of $302 per tonne, the 40 per cent rate would only apply to the last $2," Dick said.
The royalty hike coincided with what Dick described as an "extraordinary unprecedented increase in the price of commodities and energy" brought on by Russia's invasion of Ukraine and ongoing supply pressures associated with the COVID-19 pandemic.
"We don't know how long these record prices will remain, but they were not contemplated when the current royalty regime was designed," he said.
"Nor were they considered when coal companies decided to invest in the mines.
"The high prices have surprised even local coal companies, but to this point, the coal companies have enjoyed almost all of the upside."
Dick said the new progressive royalty base was designed to cash in on "supernormal" profits.
"If coal prices returned to where they had been at historic average, then coal companies will pay no more than they had paid for the last 10 years," he said.
"We are not touching the royalty scheme below $150 a tonne."
Dick said the new royalty regime would add $1.2 billion to Queensland's bottom line over the course of the budget forward estimates.
It would not apply to gas, Dick said, because a new royalty regime for that industry was negotiated and legislated last year.
"We made it clear in our response to the industry that we would provide them with five years of certainty," he said.
Pre-empting the increase last week, Queensland Resources Council chief executive Ian Macfarlane said it amounted to a broken promise from the Palaszczuk government.
"At the last election, the Palaszczuk government said there would be no new or increased taxes, but Treasurer Cameron Dick is now planning to impose higher royalty taxes on our sector without consulting the industry or the resources communities most affected by this broken election promise," he said.
Macfarlane said the move could place regional jobs and projects in jeopardy.
"As Queensland's largest export industry, our sector's ability to compete internationally is essential to our ongoing success," he said.
"That's why resources regions have the most to lose if Queensland prices itself out of the market for new resources projects."
Dick said the promise of no new taxes was a promise to voters, not coal companies, even when confronted with a transcript of his response to a question about new taxes on businesses.
In that answer during the campaign, he said there would be no new taxes.
"We made a very clear promise in the election, that we wouldn't impose any new or increased taxes on the people of Queensland," he said.
"We didn't make that promise to big corporations."