"This rubbish dialogue of me fighting with the current team must stop. Simply because it is not true. They are my friends. They are like my younger brothers. Anything said to the contrary is false," Langer wrote.
"For four years we drank, ate, celebrated, strategised and lived together.
"We fought back from 'sandpaper gate' and COVID together and we won the T20 World Cup and Ashes together.
"Was it always perfect? No, it wasn't? What business, what team is always perfect? I have never met a leader who is every single person's cup of tea. Again, that's life.
"And I accept my four years with the team had to come to an end. It's just a shame it happened like it did."
"But now, it's time to move on, and next week at Optus Stadium is a great opportunity for this current crop to continue making Australians proud of the team."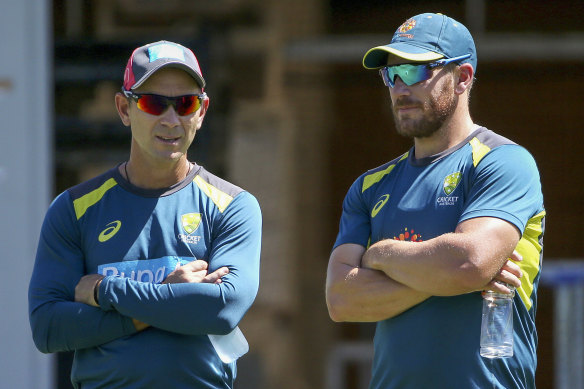 Cummins was one of a number of Australian players who arrived in Perth on Friday ahead of the first Test against the West Indies, beginning on Wednesday.
"All good," Cummins told media at Perth airport when asked about his relationship with Langer.
The Test and one-day captain had a meeting with Adam Gilchrist about the tension between past and current players during the one-day series against England in Adelaide. Both declined to comment when approached by the Herald and The Age.
Cummins may also meet Langer in Perth ahead of the Test in a further attempt to reduce the tension.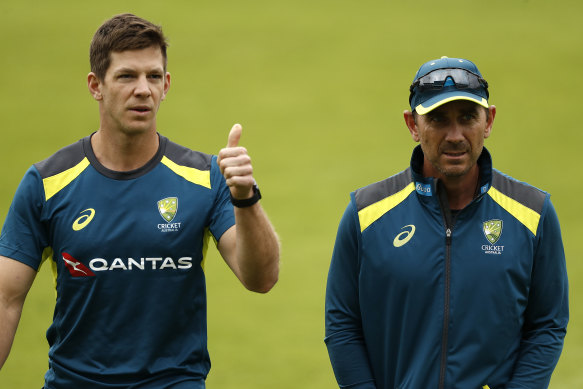 In the podcast Langer claimed he had been "blindsided" by criticism of his intense and volatile coaching style when Paine, Finch and then-vice captain Cummins led a mutiny in August last year.
Langer was pushed into the background, with then-assistant coach Andrew McDonald taking over the running of the team during Australia's World T20 triumph in Dubai and subsequent Ashes success. McDonald was appointed coach earlier this year.
Cricket Australia chief executive Nick Hockley took exception to aspects of Langer's podcast, confirming multiple rounds of feedback had been handed to Langer, and saying he was disappointed by comments "unfairly criticising some of our players".
Loading
"We have not commented to date other than to correct inaccuracies, of which there are a number in Justin's comments," Hockley said on Wednesday.
"Regular formal and informal opportunities to provide and receive feedback took place throughout his tenure, which is consistent with a high-performance environment. Following a comprehensive process, Justin was offered a short-term contract extension, which he rejected.
"I am disappointed by Justin's comments unfairly criticising some of our players. The playing group are aware they have my full support."